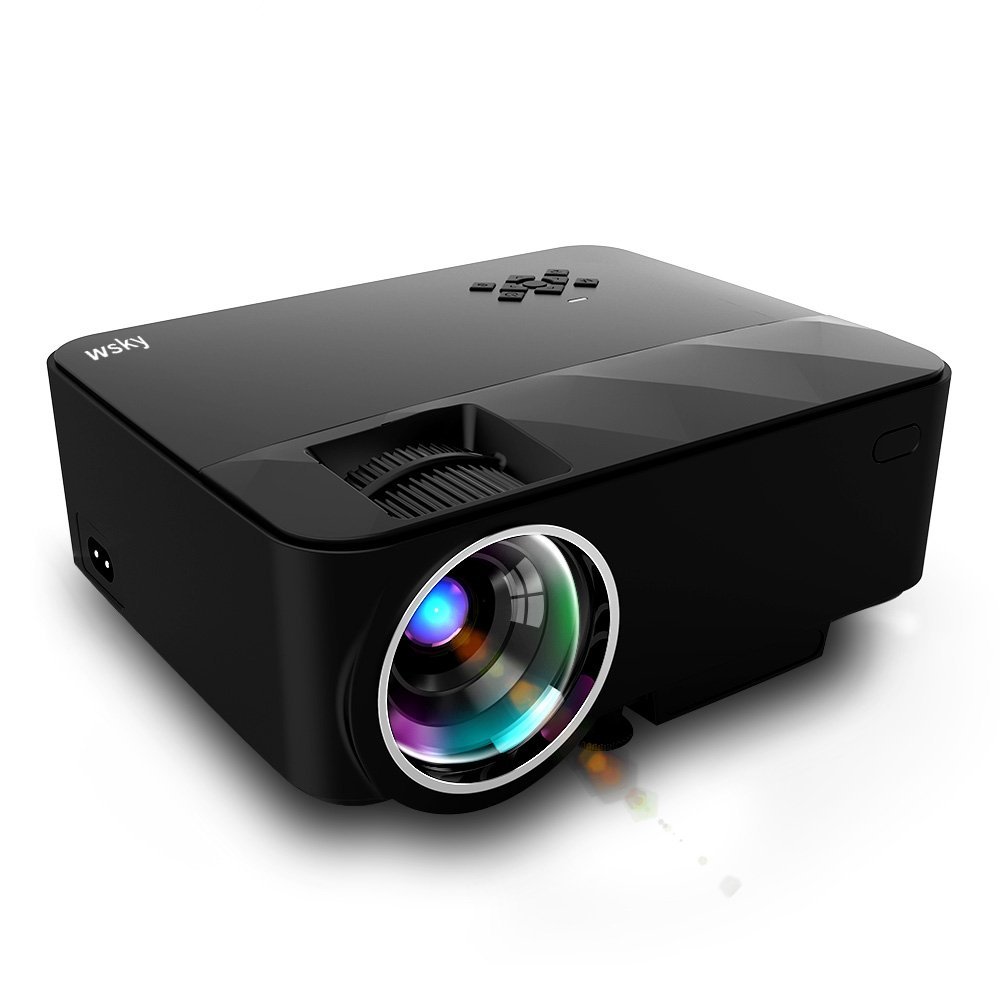 Wsky T21 1800 Lumens LCD LED Portable Video Projector lets you enjoy high quality music, videos and pictures directly from your smartphone. Please make sure that this Wsky T21 video projector doesn't come with an HDMI adapter so you have to purchase it separately.
It amazingly supports video games in high definition, so you can easily connect your gaming machines and enjoy gaming on wider screen from 30 inches to 176 inches.
Further, it has advanced HIFI level stereo dual speakers for high quality entertainment. It has built-in amplifier chip, built-in stereo speakers with SRS sound, which is considered the best sound technology.
Undoubtedly, it is the best home entertainment projector that delivers the best performance in dark environment, however it is not recommended for PPT, word, excel or business presentation.
Wsky T21 video projector supports multiple devices as it has various connection inputs. You can easily connect your devices such as PS3, PS4, Xbox, Wii, headphones, outer speakers, U-disk, hard disk using the various input interfaces such as HDMI, VGA, Audio and USP ports.